Aubry and Becca's elopement at Sherwood Beach on Oahu.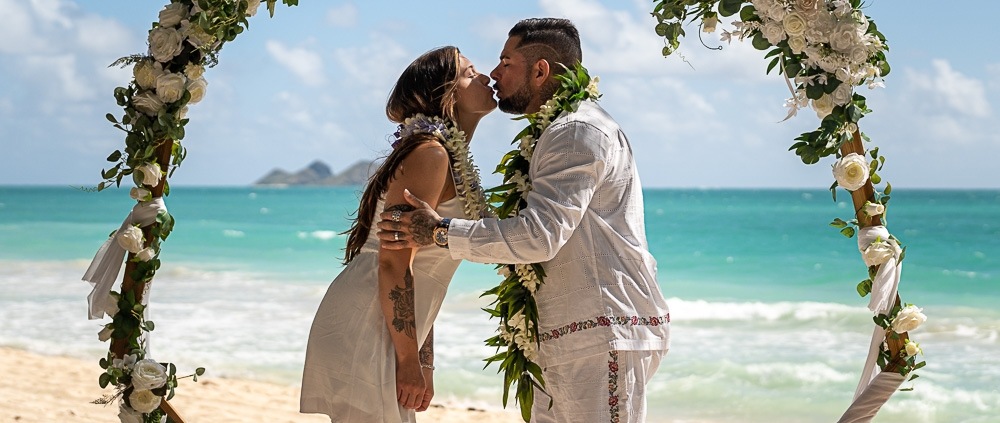 Aubry and Becca's elopement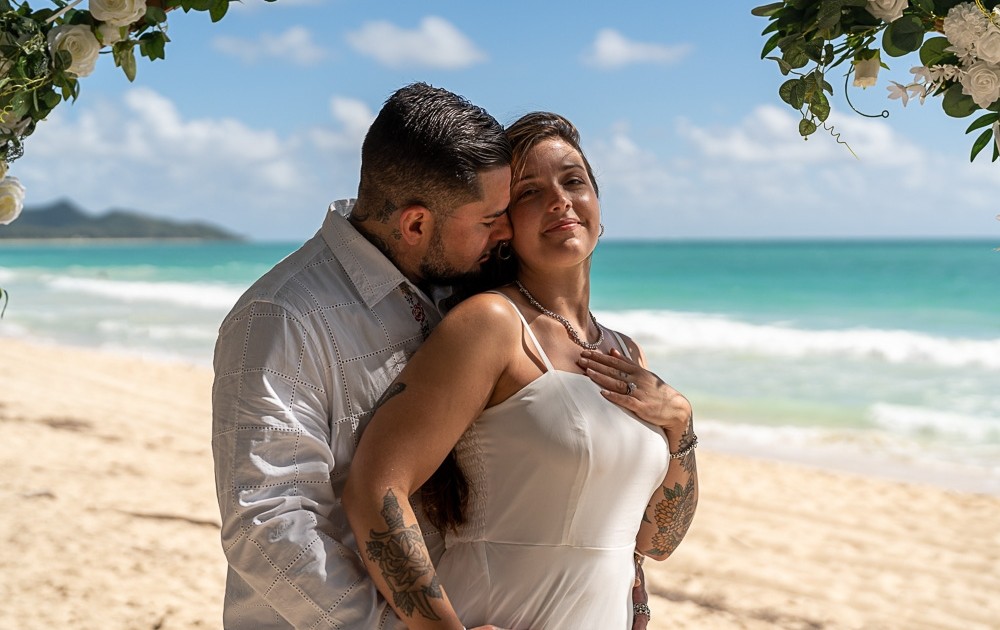 Imagine a sunny, beautiful day on the picturesque shores of Oahu. The gentle waves crashing against the sandy beach create a serene backdrop for an intimate elopement ceremony. This is the setting where Aubry and Becca decided to exchange their vows, surrounded by the breathtaking beauty of Waimanalo Beach Park, known locally as Sherwood Beach.
Elopements have become increasingly popular in recent years, offering couples a chance to escape the stress and expectations of traditional weddings. It's a chance for them to focus solely on their love and commitment to one another without the distractions of booking a venue, meals, centerpieces, music, & who should be invited. The biggest drawback to a traditional wedding is cost. According to The Knot, an average wedding ceremony & reception in 2022 can cost as much as $30,000. Brides Magazine estimates for 2023 are $29,000-$35,000.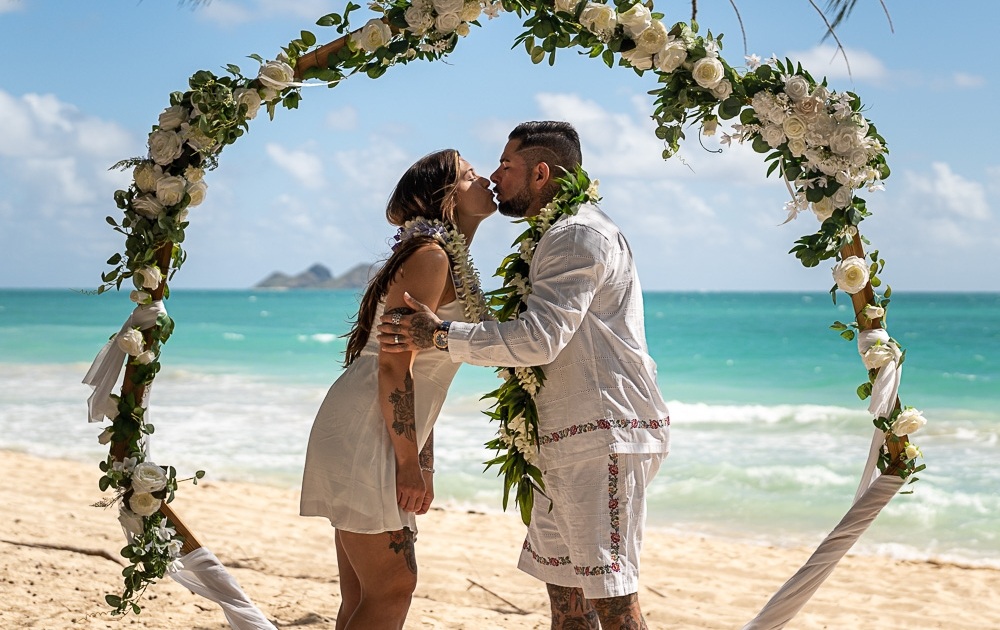 For Aubry and Becca, this sunny day on Oahu's North Shore was more than just a destination elopement; it was an opportunity to express their deepest emotions authentically and intimately. With only their closest loved ones present, they could create cherished memories that would last a lifetime.
Waimanalo Beach Park served as both witness and participant in this special occasion. As the warm sun kissed their skin and the gentle breeze whispered through their hair, Aubry and Becca exchanged heartfelt vows that echoed with love and devotion.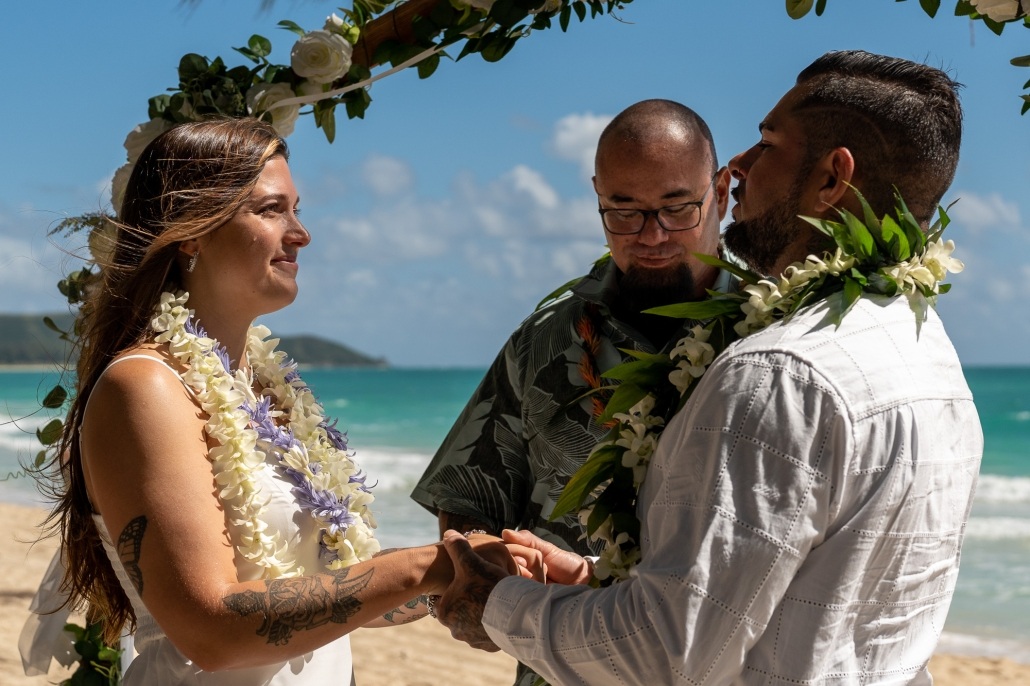 Their decision to elope allowed them to break free from convention and create a wedding experience that truly reflected who they were as individuals and as a couple. It affirmed their unique journey, celebrated in an idyllic location that perfectly captured their love story.
Elopements like Aubry and Becca remind us that love knows no boundaries or traditions. They inspire us to embrace our desires for genuine connections and meaningful experiences. Elopements allow couples to create unforgettable moments explicitly tailored to them, whether on a sunny beach or amidst towering mountains.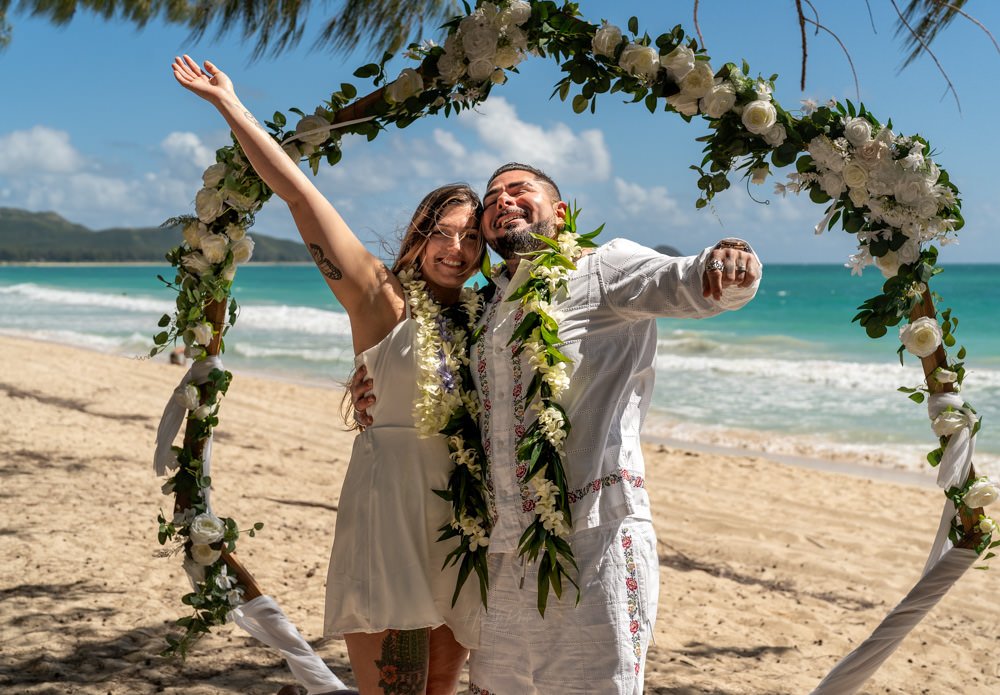 As your Honolulu elopement photographer, I will be there to capture the memories of your special moments and emotions and guide you toward creating your magical day. Bask in the beauty of nature while declaring your love for one another. Let's create memories of a lifetime together on the beautiful island of Oahu…Aloha
https://hilifephoto.com/wp-content/uploads/2023/07/RSS_1883_Jun1123.jpg
1000
1000
admin
https://hilifephoto.com/wp-content/uploads/2023/04/SiteLogo2.png
admin
2023-09-18 22:30:59
2023-11-13 21:06:43
Aubry and Becca's elopement at Sherwood Beach on Oahu.